Collection Duck Store
Let the duck do the talking!
Someone who can use a little support. A friend who's been there for you. Or a loved one you miss for so long. What can you say? Just let the duck do the talking! Choose from these mood rubber ducks of our Collection Duck Store. Five lovely gestures, much appreciated. You'll find them in our stores or online.
Love you
Can't say it enough. Express your love with this sweet ducky.
Thank you
Grateful for a helping hand. So happy to have a friend like that.
Good luck
Nothing can go wrong with this duck. Break a quack!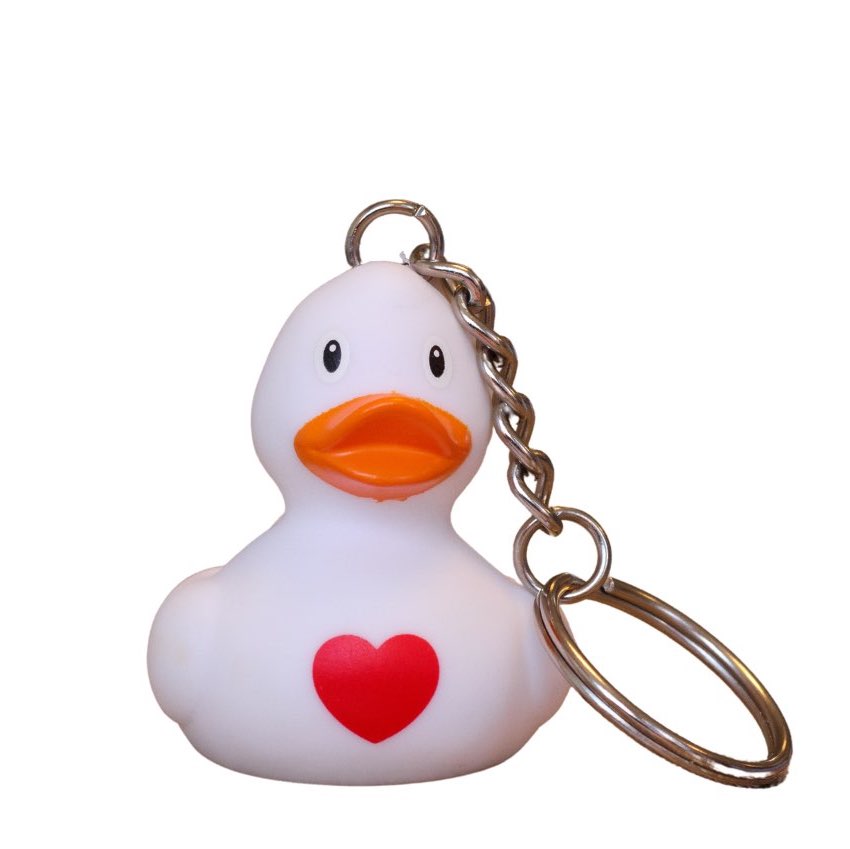 Don't forget...
Never leave home without this lovely duck!
Miss you
Far away but still deep in your heart. And always on your mind.
Get well
Hospital or flue? What can you do? Give a comfort ducky!
I Love Pizza
And who doesn't? Mangiamo!
Where to buy?
Collection Duck Store is a special edition of rubber ducks designed by our stores. Drop by or order online!
Amsterdam Duck Store
Oude Leliestraat 16, Amsterdam www.amsterdamduckstore.com
Barcelona Duck Store
Carrer de la Palla 11 & Carrer de la Banys Nous 1, Barcelona www.barcelonaduckstore.com
Lisbon Duck Store
Rua da Madalena 54, Santa Maria Maior & Largo Professor António de Sousa de Macedo 6-B, Lisbon www.lisbonduckstore.com
San Sebastián Duck Store
Calle Mayor 21, San Sebastián www.sansebastianduckstore.com
Milan Duck Store
Via Torino 77, Milano www.milanduckstore.com
Paris Duck Store
Rue Yvonne le Tac 6, Paris www.parisduckstore.com
San Marino Duck Store
22 Via Eugippo, San Marino
Rome Duck Store
Benvenuta a Via Dei Coronari 108
Madrid Duck Store
Plaza Mayor 10, Madrid
Venice Duck Store
Sestiere di San Marco, 5425 Venezia
Madeira Duck Store
Rua de Santa Maria 85 Funchal